The other side of the soap pub battle, there's decidedly more people being told to get outta the Queen Vic than there is the Rovers Return. Is this really a technique that's going to help them build a valuable pub?
There's a considerable advantage for the Queen Vic - its location. The London pub isn't without a history though, as there's been a considerable amount of violence and even murder in the Eastenders local. Could this negatively affect the valuation?
Check the valuation below to see which pub comes out on top in the battle of the soap pubs.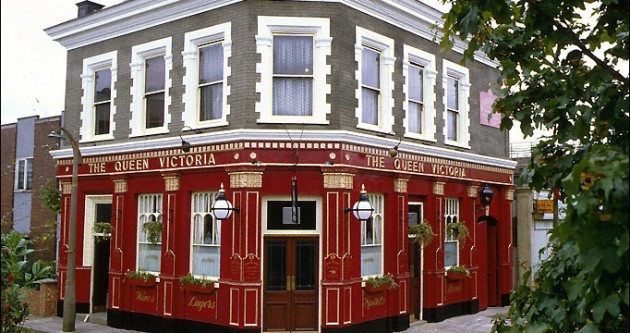 Property Value for the Queen Vic
London is a notoriously expensive place to live in the UK, with property prices regularly reaching in excess of £1,000,000. The Eastenders pub is not only larger than the Rovers Return, but being in London means it'll fetch a much higher freehold value – in this case, £1,750,000 / $2,660,000.
Property Value Queen Vic
£1,750,000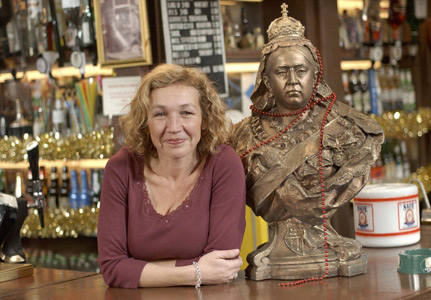 Weekly Takings Queen Vic
Looking again at the wet led versus dry led, drinks win out again. The Queen Vic uses its position in the market well though, employing Babe Smith as the chef and catering for the never-ending line of weddings, parties and funerals that besiege the square, again giving it the edge over the Rovers.
Queen Vic Weekly Takings
£12,000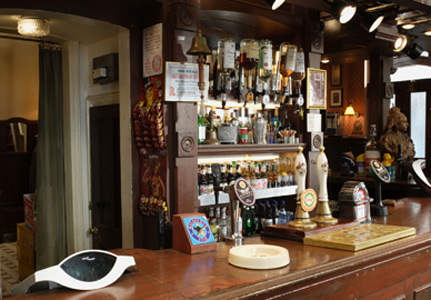 Queen Vic Asset Value
The Queen Vic has a larger seating area, larger bar, and a sturdy-looking bust of Queen Victoria herself which has to be worth at least a few hundred pounds, helping the London pub reach an estimated £12,000 asset value.
Queen Vic Asset Value
£12,000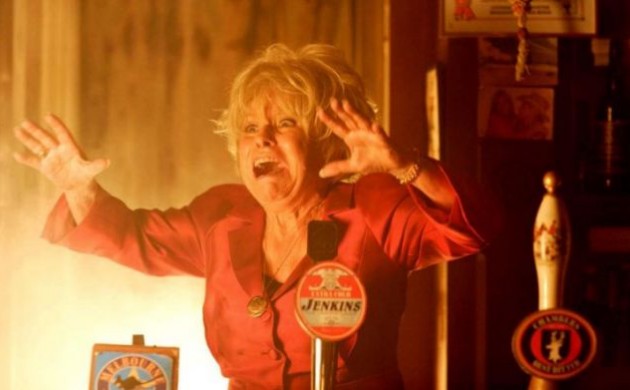 Queen Vic Total Valuation
The eternal battle between Coronation Street and Eastenders will always rage on, however the battle of which local pub is worth more money has been settled. In the end it was the additional size of the Queen Vic which pushed it slightly ahead, and its location which sealed the deal.
We Value The Queen Vic At
£1,917,000