We're pretty big Simpsons fans here at Bizdaq, so we didn't need to do too much research to work out how many customers Moe has, how much he charges and how much he makes from panda smuggling, whale stealing and running "the best damn pet shop in town!" amongst other illegal ventures.
How Much Money Does Moe's Tavern Make?
Moe's always hatching ill-fated, ill-advised and illegal plans to try and make more money, so it's safe to say he doesn't make as much as he needs to.
Moe's Tavern Revenue
£66,393
See how we valued annual revenue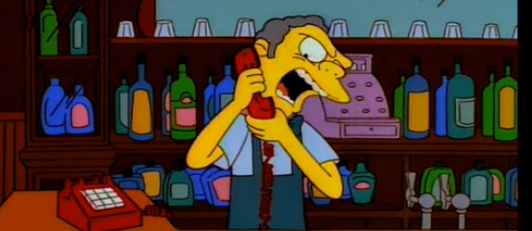 How Much Is the Moe's Tavern Property Worth?
Moe is always doing something to the bar - be it turning it into Uncle Moe's Family Feedbag, Meaux's, or just setting it on fire for insurance money - but we're still not convinced he owns the building, based on his money woes.
Property Value (Towards the Valuation)
£0
How Much Are Moe's Assets Worth?
Moe's bar is as stark as it is dank, and aside from a pool table and Moe's boxing legacy in the women's toilet, he doesn't have many assets to sell.
Moe's Tavern Asset Value
£2,600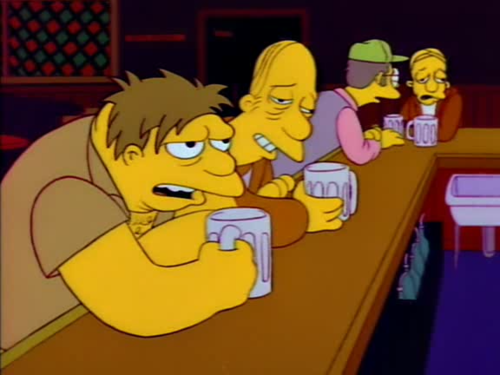 Any Other Considerations?
Moe is no stranger to doing what he has to do to keep his bar open, and this brings in a good chunk of money over a year that he can use for the valuation.
Moe's Tavern Other Considerations
£16,250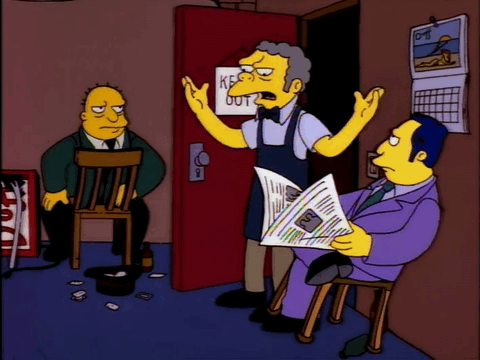 So How Much is Moe's Tavern Worth?
Moe has put in years of hard work, but it's just not paid off for him. He's tried his best to make the bar profitable, changing it to Uncle Moe's Family Feedbag, Moe's Pet Shop (and speakeasy) and Flaming Moe's to name a few, however he's always returned it to its regular "dank pit" state.
We Value Moe's Tavern At
£51,610